47+ Best Homeschool Activities You Can Do For Fun
We all get a bit lost sometimes, even us homeschool moms! So I have created a list of amazing homeschool activities you can do when you need to do something different!
You don't need to be sitting behind a desk 24-7. You should be able to have fun with your homeschool curriculum too. Once we realized that (it took a while!) my son was so much more productive and actually enjoyed learning.
Homeschooling isn't just about sitting with books all day! Today, we took our learning to a whole new level by turning the kitchen into a mini science lab. Experimenting with crazy concoctions and making a mess (oops!).
Carry on reading to see what other fun homeschool activities you can do.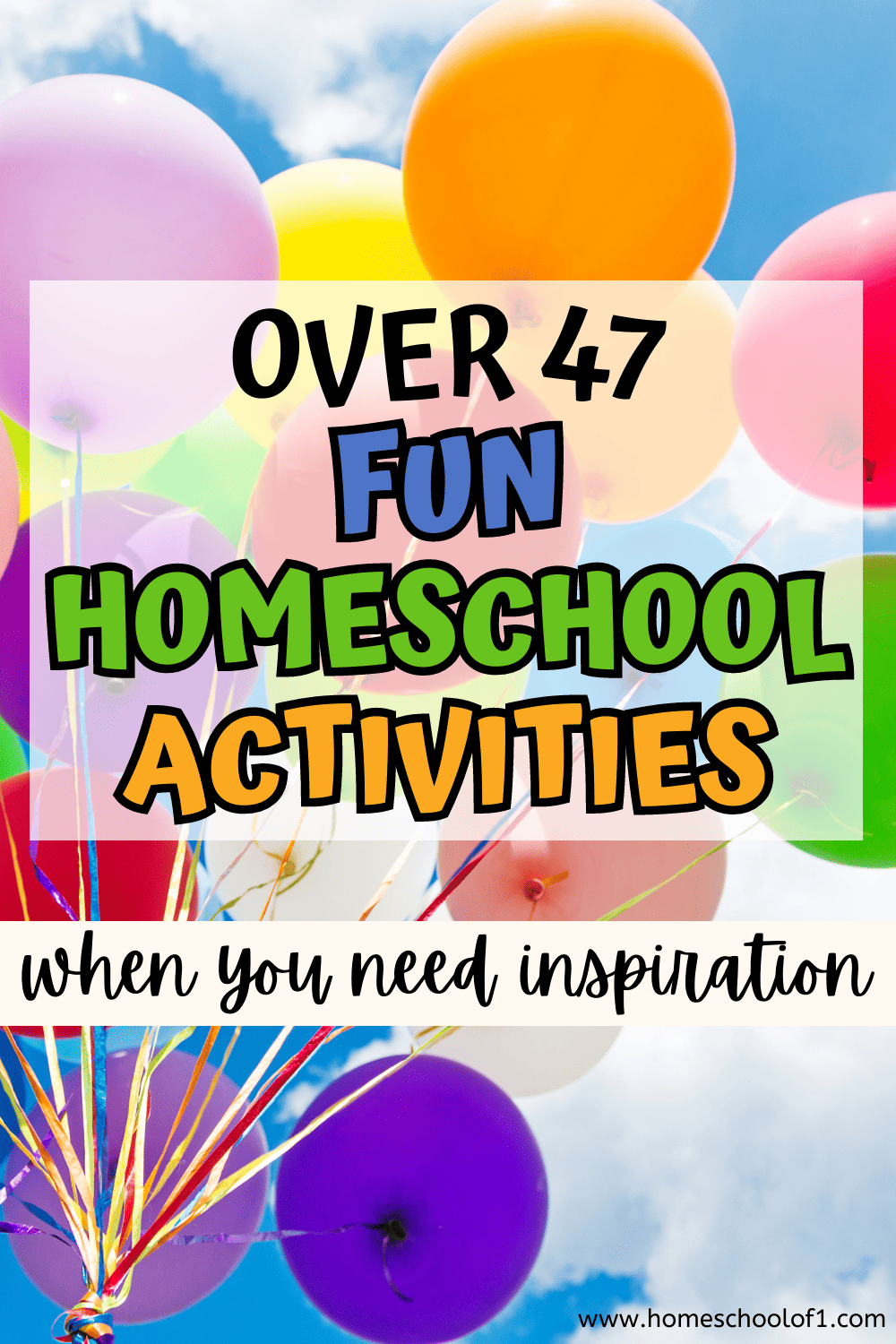 **There may be affiliate links in this post. You can read my full disclosure at the bottom of the page.**
Fun Homeschool Activities
I have broken down the list of homeschool activities into the following sections, mainly as there are so many!
Outdoor homeschool activities
Arts and crafts
Online activities
Homeschool games
Create new music
Have fun with cooking
Free homeschool activities
Rainy day indoor activities
Homeschool Outdoor Activities
Check out these awesome homeschool outdoor activities that will keep the kids entertained and active!
Bounce on a trampoline. Not only is this incredibly fun, but it also helps to blow off some steam and helps to refocus! Check out 26 trampoline benefits for kids that will surprise you.
Go on a neighborhood scavenger hunt, and have fun while getting outside.
Have a picnic. If it is raining, just set up a rug on the floor in your living room and have picnic food. When my son was younger we used to set all the teddies up around the blanket too! It was a great way for us to talk about our day.
Gardening or create a fairy garden. I do not have green fingers at all, but, getting outside and potting plants is really relaxing and great for kids to watch them grow. You will also enjoy our free garden scavenger hunt printable.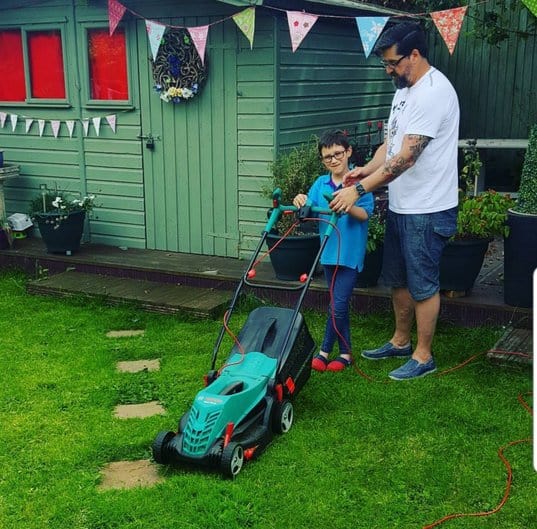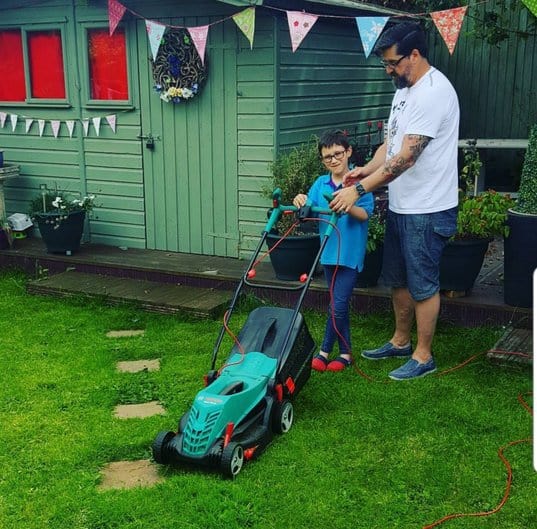 A skipping rope is really good exercise and so much fun. If you don't have one what about a hula hoop?
Practice your basketball skills by dribbling, shooting hoops, and engaging in friendly competitions with family members or friends.
Unleash your creativity with garden chalk and transform your outdoor space into a vibrant canvas. You can also create your own hopscotch. Check out our favorite chalk marker ideas the kids will love in the summer.
Embark on an exciting geocaching adventure, where you can use GPS coordinates to search for hidden caches and solve clues along the way. Join the global treasure hunt and have hours of fun exploring new places.
Immerse yourself in nature by visiting the woods and building a cozy den using fallen branches and leaves. Engage in imaginative play or use natural materials to create beautiful nature-inspired art.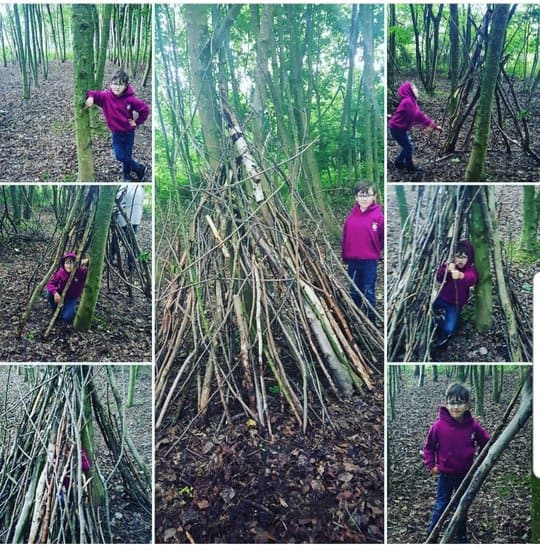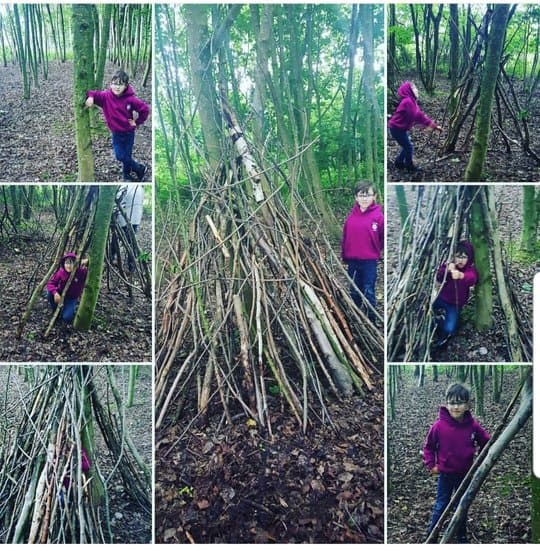 Get artistic with rock painting. Decorate rocks with vibrant colors and fun designs, then hide them in public spaces for others to discover. You can even join online rock-hiding communities to share your creations with fellow enthusiasts.
If you're lucky enough to live near a beach, make a day of it! Take a refreshing swim in the ocean, enjoy a relaxing walk on the sandy shores, or channel your inner architect by building intricate sandcastles. Print out our free beach scavenger hunt and have even more fun!
If you're interested in fishing, research local regulations and find a suitable fishing spot. Cast your line, reel in the excitement, and try to catch some fish (don't forget to practice catch-and-release if necessary).
So go ahead, get outside, and enjoy these fantastic homeschool outdoor activities! Each one offers a unique experience that combines fun, learning, and the great outdoors.
Homeschool Crafts
Looking for some engaging homeschool crafts? Check out these creative ideas that will keep your kids entertained and encourage their artistic abilities!
Create a holiday scrapbook or document memorable experiences from a fun day out. You can also make a scrapbook about their activities and achievements at home during the week.
Order educational subscription boxes like MEL Science to provide hands-on learning experiences. Not only will they keep your kids busy, but you might also have some time to work while they explore an exciting science experiment. Check out our Mel Science review to see what exclusive coupon codes we have available.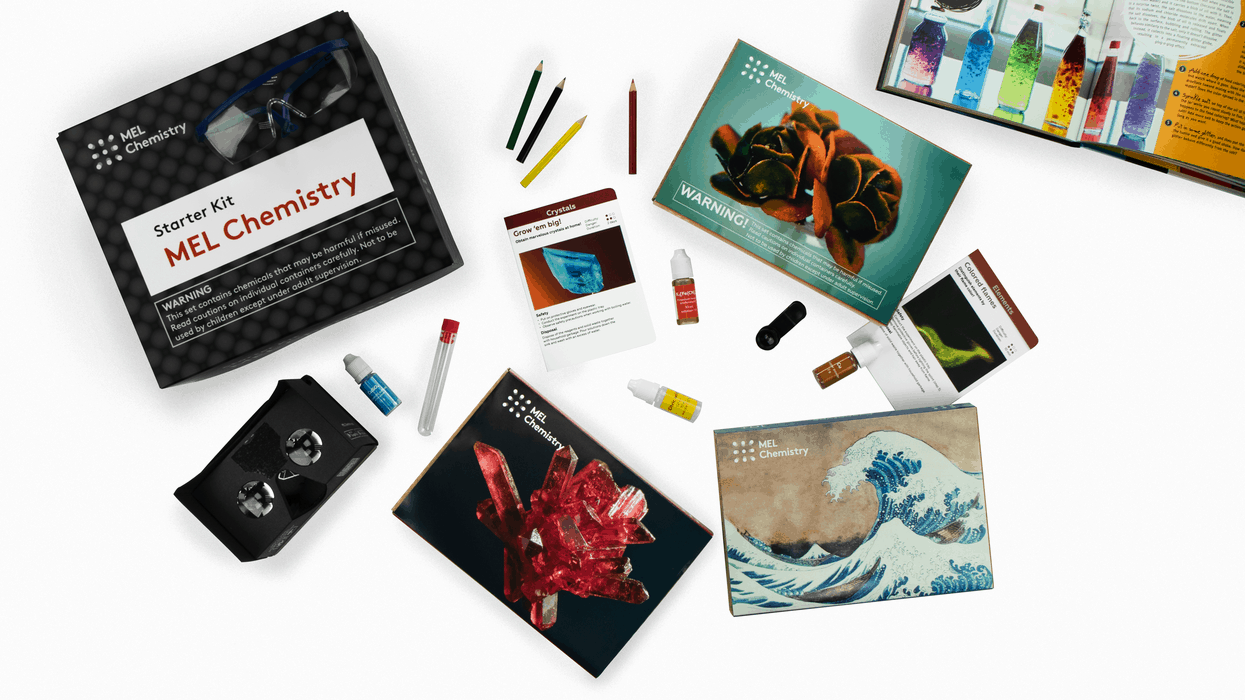 Depending on the season, go on a leaf hunt and collect different types of leaves. Use them as natural paintbrushes to create beautiful artwork. Or learn more about them with our free leaf coloring pages.
Dig out those Aquabeads from your stash and let your kids unleash their creativity. These colorful beads can be arranged to make unique designs, encouraging fine motor skills and imaginative play.
If your child isn't initially interested in coloring or drawing, introduce them to inspiring drawing tutorials available on platforms like YouTube. You can also explore our favorite homeschool art curriculum for more structured art lessons, or download our free kids coloring pages.
Don't let those delivery boxes go to waste! Engage in the fantastic world of junk modeling and create imaginative robots or other objects using recycled materials. It's a great way to stimulate creativity and have hours of fun.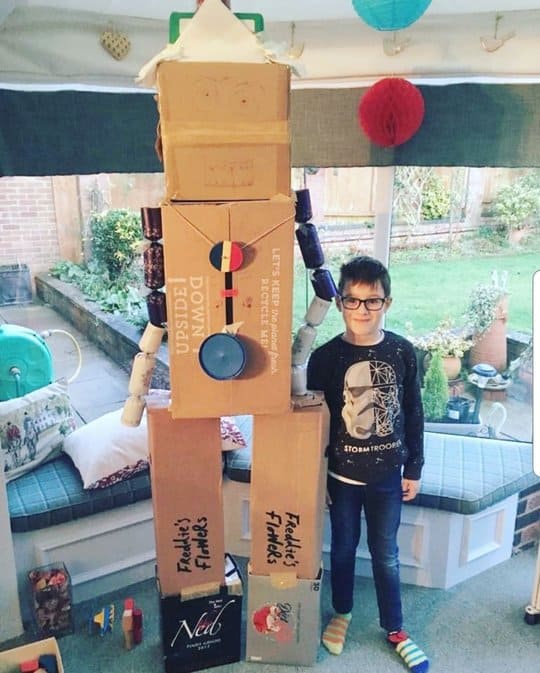 These homeschool crafts offer opportunities for self-expression, learning, and quality family time. So gather your art supplies, embrace your creativity, and enjoy the joy of crafting together!
Homeschool online activities
Looking for some electronic activities to keep your kids engaged and learning? Check out these fun activities:
When you all need some quiet time or you need to focus on your own tasks, let the kids watch kids educational videos on YouTube. It's a win-win situation as they have fun learning! These are the best homeschool videos that we have used.
Discover the educational potential of your Alexa. There are numerous skills available that can provide interactive and engaging learning experiences for your kids. Let them explore and have fun with these Alexa games for kids.
Turn computer time into an opportunity for skill-building. Introduce your kids to free typing games that are not only entertaining but also help improve their typing skills. They can have fun while learning a valuable skill.
Make language learning fun with Duolingo, one of our favorite apps. Whether it's Spanish, French, or any other language, Duolingo offers interactive lessons that are engaging and free. Join the language-learning adventure together!
Embrace technology and let your kids teach you how to play their favorite video games. It may not be your favorite activity, but the joy on their faces when you show interest is priceless. Even if you're not the best player, the bonding experience is worth it!
Combine electronics with an outdoor adventure! Pokémon Go is a popular game that encourages players to explore the real world while catching virtual Pokémon. It's a fun and interactive way to engage with technology while getting some fresh air and exercise.
These electronic activities provide opportunities for learning, entertainment, and family bonding. So, go ahead and embrace the digital world in a fun and educational way!
Homeschool Games
Looking for some homeschool games to add fun and learning to your day? Check out these exciting suggestions:
Incorporate learning into your game time with educational board games. They offer a great balance of fun and knowledge, making them perfect for homeschooling. Explore our favorite homeschool games for some inspiration.
Book Bingo. This is an ongoing game in our home, that gets the kids reading for prizes! I mean the prizes are more books, it's a win-win! Check out over 20 of the best book lists for kids for inspiration.
Unleash creativity and imagination with Lego! Rather than just building sets, engage in creative play with Lego minifigures. Use them for unique game variations, such as Lego chess or creating your own Lego draughts (checkers) board.
Discover challenging lego sets and get building inspiration from our latest post.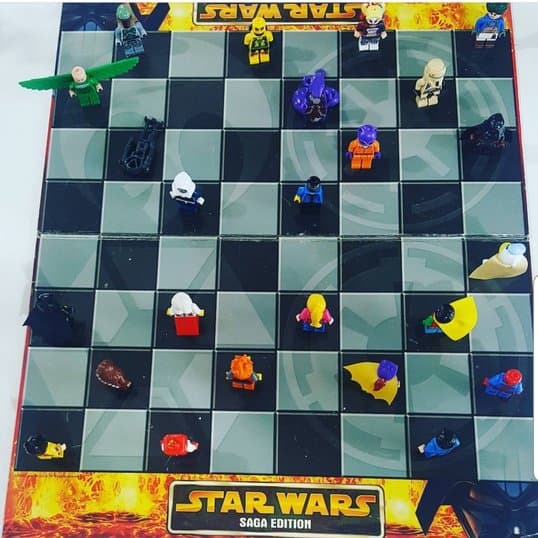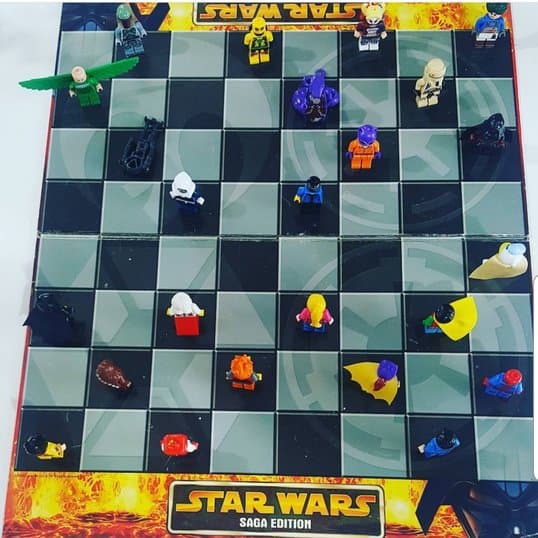 Embrace the joy of puzzling with jigsaw puzzles. Not only do they provide a great sense of accomplishment when completed, but they also enhance problem-solving skills and concentration. Enjoy quality time together as you tackle challenging puzzles.
A deck of cards opens up a world of possibilities. Enjoy a variety of card games, such as blackjack and gin rummy, which offer entertainment and strategic thinking. Explore our favorite one player card games for some tips and fun ideas.
These homeschool games offer opportunities for learning, family bonding, and endless entertainment. So, gather your family, get ready to play, and let the fun and learning begin!
Music for Homeschool
Explore the world of music by learning to play a musical instrument. Check out our top 18 online piano lessons for kids, many of which are free, to find the right fit for your family.
Encourage creativity and self-expression by composing your own songs. Give your child the opportunity to write lyrics and melodies that reflect their thoughts and emotions. Even if they feel a bit shy, create a supportive environment and let them share their songs with you. I had to have my back to my son as he got a bit shy, but it was awesome.
These music activities can bring joy, self-expression, and a deeper appreciation for the art of music to your homeschooling journey. So, dive into the world of music and enjoy the creative possibilities that it brings!
Homeschool Cooking
Looking to have some culinary fun in your homeschool? Get your aprons ready and check out these cooking and baking activities:
Our favorite kid's cookbook is this Complete Cookbook for Young Chefs. It is so good even when I am cooking alone I will still use this book.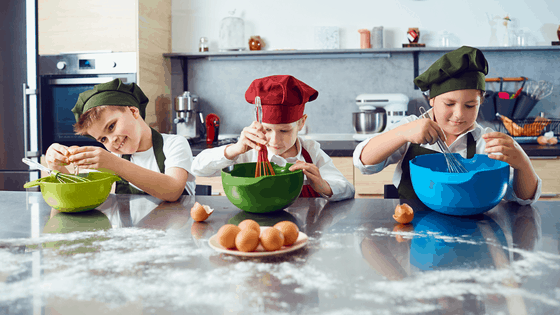 Engage in the joy of baking with your kids. Establish traditions like making a special holiday cake, such as the Mary Berry Christmas cake. Alternatively, involve them in preparing dinner by encouraging them to help with tasks like cutting vegetables. To make it more entertaining, try cutting the vegetables into funny shapes!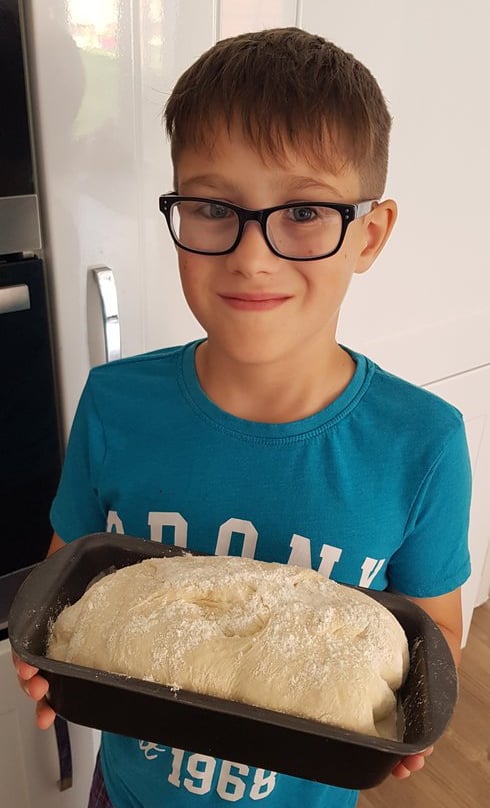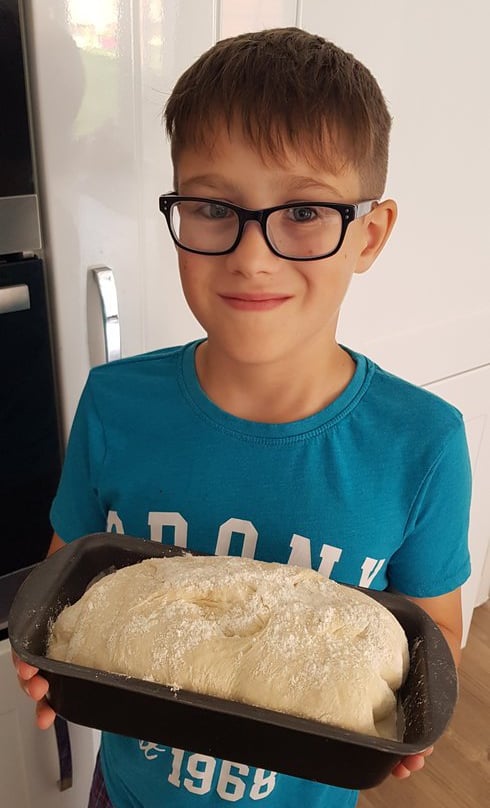 The kitchen can also be a place for sensory play and creativity. Make your own playdough or slime together. You can find helpful tutorials on YouTube or explore ideas on Pinterest. It's a wonderful way to get kids involved in the kitchen while also engaging their imagination and tactile senses.
These cooking and baking activities offer opportunities for learning, creativity, and quality time together. So, put on your chef hats and enjoy the delicious adventures that await you in the kitchen!
Free Homeschool Activities
We love free! Check out over 100 of the best free homeschool curriculum resources too.
Looking for free homeschool activities? Here are some exciting ideas:
Make a trip to the local library a regular part of your homeschool routine. Let your kids explore and select their own reading materials. Many libraries also offer free activities, such as storytelling sessions or craft workshops, which add an extra layer of fun to your visit.
Take advantage of nature's playground by visiting your local park. It's an ideal setting for outdoor exploration and physical activity. Enhance the experience by organizing a scavenger hunt along the way, encouraging your kids to discover and observe the natural environment.
Take field trips to art galleries and museums offer free admission, providing an opportunity for cultural enrichment. Explore the exhibits and engage in conversations about the artwork. Extend the learning by researching the artists or art movements at home. You can even download our free coloring-in museum scavenger hunt for an interactive experience.
These free homeschool activities not only provide educational value but also foster a sense of exploration, curiosity, and appreciation for the world around us. So, dive into these cost-free adventures and make the most of the opportunities available in your community!
Fun Indoor Activities for Homeschoolers
Looking for engaging rainy day activities? Here are some exciting ideas to keep the fun going:
Let your child's imagination run wild as they construct their own cozy den using blankets, pillows, and furniture. Once it's built, they can retreat inside and enjoy reading their favorite books or indulge in imaginative play.
Encourage reading for pleasure by diving into engaging books that cater to your child's interests. Joke books for kids can add a touch of humor to the reading experience. Explore our recommended book lists for kids for even more ideas.
Transform mundane chores into exciting activities by turning them into games. Set timers, challenge each other to see who can tidy up the fastest, or create a reward system to make the tasks more enjoyable and motivating.
Unleash your creativity with messy fun! Tie-dyeing t-shirts is a fantastic hands-on activity that allows kids to experiment with colors and patterns. Just be prepared for a vibrant and colorful outcome!
Explore the world of textiles and crafts by learning basic sewing, crocheting, or knitting techniques. YouTube offers a wealth of tutorials for all skill levels, making it an accessible and enjoyable learning experience. Plus, it's a valuable life skill to have!
Spark your child's imagination by encouraging them to create their own stories. They can write a book, complete with characters and plotlines, or dive into the world of comic strips and let their artistic talents shine.
Tap into your child's creative side by exploring photography. Whether they use a camera or a phone, encourage them to capture unique moments, experiment with different angles and perspectives, or browse through old photos to reminisce about past adventures.
Say yes to everything challenge! We tried this for a week recently, and it was the best thing we have ever done.
Engage older kids by designing and setting up an escape room puzzle experience right at home. Utilize free online resources to create intriguing puzzles and challenges that will test their problem-solving skills and provide hours of excitement.
These indoor activities offer opportunities for creativity, learning, and quality time with your child. So, let the indoor adventures begin and make the most of your homeschooling journey!
What are your favorite homeschool activities? Please let me know in the comments below.
Last Updated on 14 September 2023 by homeschoolof1