100 Best Homeschooling Programs UK
I have put together this huge list of over 100 of the best homeschooling programs that can be used in the UK.
Finding the right homeschool curriculum is key to a successful journey.
Homeschooling is an amazing choice for parents who want to provide their children with a high-quality education. But it's not always easy to find resources.
We have been homeschooling since June 2018 and it is the best thing we have done.
The main reason to homeschool for us was that our son was not being pushed enough academically. But of course, there were other reasons.
He was (and still is) a very loud child, and always has to have the last word! You can imagine how that went down in primary school!
When we first started I was overwhelmed with how many FREE homeschool resources there were. But not all of these homeschool websites follow the UK national curriculum, which we do.
This is not a requirement for home education in the UK though, so don't worry. Check out our how to start homeschooling UK guide for more help.
The reason we still follow the curriculum though is my son will be doing GCSEs. BUT, even though we follow the curriculum we still use some amazing American resources to help with homeschooling in the UK.
If you are struggling to get to grips with the American school grade system there is a comparison table in our IXL reviews.
Before I share these awesome resources, I wanted to share with you our "bible" we have been using in the earlier years. The National Curriculum – Handbook for Primary Teachers is how we have managed to keep on track of what we needed to study in primary school.
For KS3 and A-Levels, we will use a lot of the CGP books that you can find on Amazon.
Homeschooling in the UK
We have been home educating for many years, and with the increased popularity, I am still surprised at how many people still don't understand it.
You can teach your child at home, either full or part-time. This is called home education. You can get help with home education from your local council. As a parent, you must make sure your child receives a full time education from the age of 5 but you don't have to follow the national curriculum.

Home Education UK
There are over 90 homeschooling UK resources included in this post, and I have reviewed a number for you. Where I have written a detailed review I have added a link next to the resource. I hope you find the reviews helpful.
Let me know in the comments (or email me) if you have any queries, and I will do my best to answer them for you. Check out the homeschool curriculum reviews we have written over the years.
These home education resources are frequently being updated, with any new resources we find, so keep popping back to see what's new.
**There may be affiliate links in this post. You can read my full disclosure at the bottom of the page.**
Top 10 Homeschooling Resources UK
In this section, I have only included the educational resources that we use and love.
We have reviewed most of these resources too. The reason I have included both Edplace and IXL is I can't pick between them. We go between both resources but, you only need one of them.
Home Education Resources
EdPlace. KS1 to KS4 you can have a free trial for only £1 or subscribe for as little as £66 per year. Exclusive discount just for my readers – get 20% off subscriptions with code: FREDDIE20
IXL. Maths and English resources for children aged between reception to year 13. Prices from £7.99 per month, they offer a 20% discount for new members. Check our IXL reviews.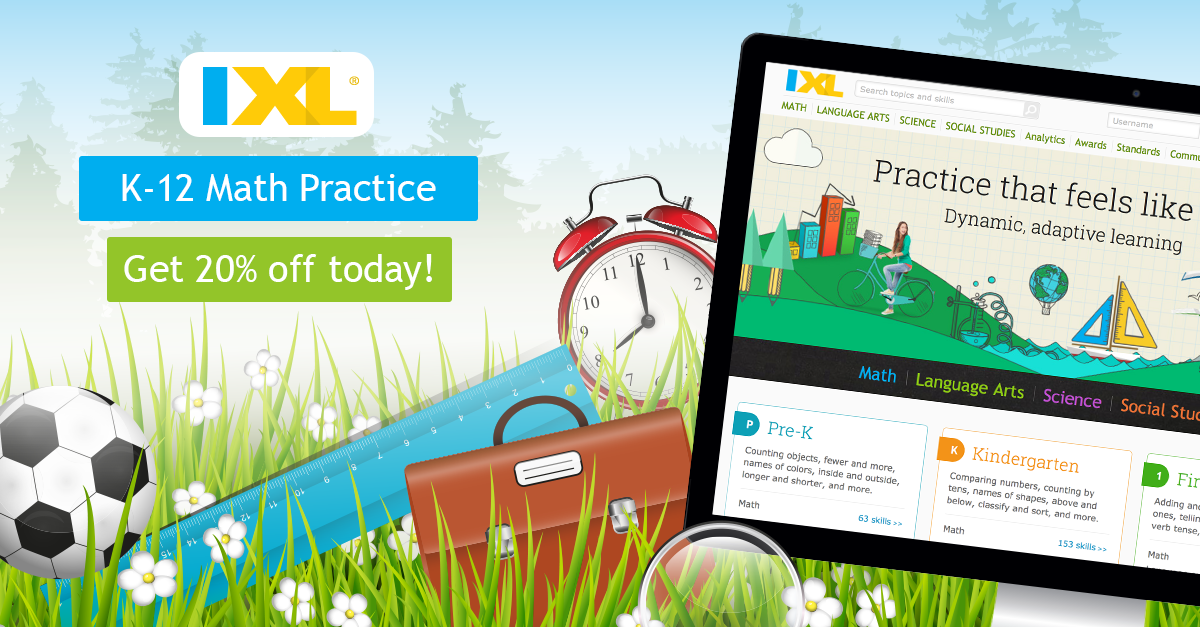 Twinkl – this is a must in my opinion. Twinkl is for all areas of the curriculum and is for all ages up to KS4. Price from £4.49 per month. Check out how we use Twinkl free resources in our homeschool.
Adventure Academy. Aimed at children aged 8-13 and is an amazing educational game in science, maths, and English! The kids will thank you for this one. Check out our Adventure Academy reviews here, ABC Mouse is from the same company but aimed at children 2-8, check out our ABCmouse review.
BBC Bitesize. This is for all aged children and has lots of videos and helpful articles. This is a free service.
TES. There are some free resources on here, although you can buy each individual topic or resource.
Teachers Pay Teachers. This is for all children and they have lots of free resources. There are also paid for worksheets.
Teaching Packs. Priced at £17.50 per year for thousands of teaching packs.
Activity Village. access to over 29k printable activities at only £15 per annum
Khan Academy. Free personalised learning resources for all ages.
Education Quizzes. KS1 – GCSE educational quizzes to help with all areas of the curriculum. £9.95 per month but home educators can get a 3-month free trial.
Quizlet. Free education resources for KS1 – KS4.
KM Tuition. Maths, English, and Science free worksheets and past exam papers.
Exemplar. Maths and English resources including access to an online tutor, or phone. Read my full review of Exemplar Education.
Kidztype. Free typing games to help with touch typing.
Typesy. Cheap access to a great typing program aimed at kids with great games. Read my review of this homeschool typing curriculum.
Open Learn. Free learning from the Open University. There are some amazing free resources here for children aged 13 and over.
Home Schooling UK Primary
A lot of the homeschool resources listed above are also suitable for KS1 and KS2 including Edplace and IXL (exclusive discounts above!)
The School Run. This is for primary school year children. A 14-day trial costs £1.97. When you take out your trial you can choose one of three subscription packages. £39.97 for six months; £59.97 for 12 months; £130 for a School Lifetime (7 years' continuous access).
Primary Leap. This is for primary school children and they offer a free subscription. You can upgrade to a paid subscription from £3.75 per month.
Top Marks – primary free resources.
Rising Stars primary school resources, a lot of free resources.
Soft Schools primary school free resources.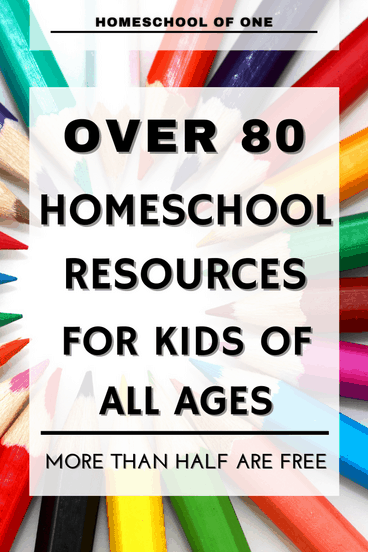 Education.com. Primary school children resources, from free to $9.99 per month.
Primary Resources free resources for primary school children.
Oxford Owl free resources for primary school children.
Every School– free resources for primary school children.
Have Fun Teaching – free resources and worksheets for primary school children.
Teach it Primary. All subjects are great for primary school. There are free subscriptions and paid-for subscriptions start at £49.95
Skoolbo. All subjects great for primary school. 30-day free trial $10.95 per month
Apple for the Teacher – £43.20 per year
Parents in Touch – from £20 per year
K5 Learning. This is an American site with free worksheets in maths and English
Homeschooling English
If you are looking for a homeschool spelling curriculum check out my latest blog post.
Night Zookeeper – Online writing tool for children aged 6 -12, with interactive lessons. If you follow my link you will receive 50% off. Check out our Night Zookeeper review.
Reading Eggs helps children learn to read, there is a free 30 day trial and then £39.95 for an annual subscription.
WriteShop writing homeschool curriculum for all ages, check out our WriteShop review here.
Literacy Shed – Videos and worksheets to help with English for primary school children.
Puzzle Maker a free tool for making your own word puzzles.
TeachIT English KS3 and above there is a free subscription or paid for start at £55 per year.
Nessy – Great tool for children with dyslexia, prices start from £8 per month
Teach your monster to read – a free resource to help children learn to read.
Picture Book Explorers – there are a few resources or some paid topics to choose from.
Phonics Play -for younger children learning how to use Phonics. Free trial and free resources available.
Homeschool Maths
Generation Genius – has the best, most engaging math videos and lesson plans we have come across. It is an American program, but I promise you will love it. You can read our Generation Genius review for more information.
The Maths Factor – Carol Vorderman's online maths school. This is for primary school children and costs £9.99 per month, there is a 30-day money-back guarantee. Packed with incentives for children including real medals which get sent in the post if a child completes a session every day for 30 days.
Mr D Math – helping your kids learn algebra in a simple way. We have reviewed this product check out our review of Mr D Math.
Prodigy Maths – is a fun free "game" resource for primary school children.
Corbett Maths free resource and has videos and questions and answers.
Maths Watch – Covers maths from primary to A-Level. It costs about £100 p.a but this is for lots of users. So if you can get a few people together it would be cheaper.
My Mini Maths – with more than 1,300 free resources for primary school children.
Conquer Maths learning maths for children aged 4 – 19 years old. £99.99 for a year subscription.
Teach IT Maths – KS3 and above. There is a free subscription and paid-for subscriptions start at £30 per year.
Thinkster Math – They claim their students see up to a 90% improvement in Math scores within 3 months. What I do know for sure is they have a 7-day free trial, so why not see for yourself?
Smartick Method – fun maths curriculum online for children aged 4-14. We have reviewed this great maths resource. To learn more about the Smartick math program check out our Smartick review.
Absolute Maths. Self-study/revision website for GCSE levels.
Adapted Mind is $9.95 per month, but there is a free trial.
Math Play Ground – free resource and paid for subscriptions at $6.99 per month (this is a special summer rate)
MEP (Maths Enhancement Programme) free resources up to A-Level students.
Doodle Maths – This is a fun app with maths quizzes. There is a free plan plus a paid-for one at £4.99 per month
Math Seeds –is great for children aged 3-9, one-year subscription is £29.95.
CTCMath – check out my honest review of this great maths online resource for the whole family. They also offer a free trial.
Math Whizz – they offer a free trial or you can subscribe for £149 per year.
Maths is Fun – Primary school free resources.
Maths Gynie – Primary up to A-Level amazing free resources, videos, exam papers, and solutions.
Mathster – Free worksheets for GCSE and A-Level
Maths Chase – Free times table tests
Transum – FREE mathematical activities, puzzles, problems, visual aids, investigations, and lots more.
Homeschooling Science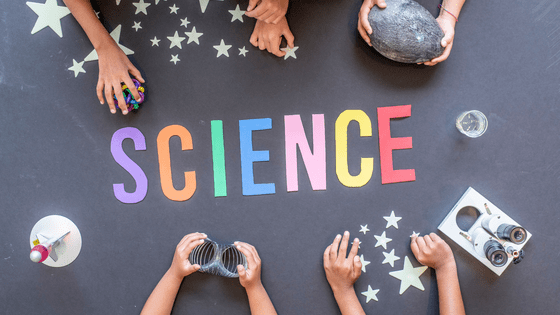 If you are looking for a homeschool science curriculum check out my recent blog post.
Mel Science. They offer a next-generation chemistry set delivered as a monthly subscription. Get up to three experiments a month to expand your child's horizons. Includes a free VR headset and Starter Kit. Check out our Mel Science review to see what exclusive coupon codes we have available.
Real Science Odyssey is an American program, but you can buy the Ebooks. Please check out our Real Science Odyssey review.
Outstanding Science primary school resource at £25 a year.
Mystery Science home school subscription at $69 per year. But there are free trials available too.
Developing Experts. Developing Experts brings science into your home for children aged 4 to 14 years. Create your FREE 14-day trial account and get instant access to over 700 interactive, online science lessons.
Teach It Science KS3 and above. There is a free subscription or paid for subscriptions that start at £30 per year.
Mystery Doug – This is a free resource
School Science – This is a free resource.
Sublime Science – there are free resources (they also do amazing parties, which we did a couple of years ago and the kids loved it)
BBC Terrific Science – free resources
Interactive Elements Table – periodic table in pictures and words.
Homeschooling GCSE History
If you are looking for a homeschool history curriculum check out my latest blog post.
To find educational resources on Remembrance Day and Bonfire night check out these free activities.
60 Second Histories is now completely free on Youtube. Read my review of 60 Second Histories.
Crash Course is possibly one of our favorite youtube channels for both history and science.
Home Schooling GCSE Geography
Check out our ultimate list of geography curriculum here, perfect for homeschooling.
Lets Go Geography – This is an American program, however as it is online it works perfectly for the UK. They discover 30 different countries every year for primary-aged children. You can also download a free lesson.
3D Geography – Make models and great free resources
BBC Bitesize – Free resources from Primary to KS3
Foreign Languages Resources
Check out 19 of the best homeschool foreign language curriculum blog post.
Rosetta Stone – trusted by Lego and BMW Rosetta Stone is the best way to learn a foreign language
Duo Lingo (Tiny Cards) This is an amazing free app and it has 19 different languages to learn.
Lingopie. Learn a foreign language while watching your favorite shows/cartoons, free 7 day trial. Check our Lingopie review to see if it will work for you.
Teach it Languages for KS3 and above. There is a free subscription and paid-for plans start at £30 per year.
PE Home Learning
It is, of course, important to keep kids active during the homeschool day. Check out my free tips on how to encourage physical education plus 14 of the best PE ideas for homeschool.
Homeschooling Coding
Check out the top 20 coding websites for kids.
Play Osmo – This is a great fun way to teach your children coding and programming. I have reviewed the Osmo Coding Starter Kit review and Osmo Coding Jam and I can not recommend them highly enough.
Code.org – This is a free resource.
Scratch – this is a free resource.
Codeacadamy – this is a free resource
GamEd Academy – Learning through play with Minecraft.
Homeschool Art
If you are looking for a full art homeschool curriculum check out this post.
toucanBox was inspired by Montessori learning and championing STEAM. toucanBox provides offline activities for children aged 3 to 8. Through custom boxes posted through the letterbox, they provide craft materials and activities that help develop children's key skills and support their cognitive and language development, fine motor skills, and mental well-being.
Red Ted Art has lots of free ideas and printables.
Krokatak – loads of free arts and crafts, videos, and printables
Homeschooling Music
Check out our ultimate list of homeschool music curriculum resources.
Music In Our Homeschool. Offer lots of amazing resources, including a 10-week Shakespeare course we are currently doing. Check out how to teach your child Shakespeare post.
Online Guitar Lessons for Kids from Tremolo a UK online guitar tutor
Homeschooling Resources UK KS3
Echo Education. Focuses on courses for IGCSE and Key stage 3 and have courses with or without tutor support.
Homeschooling UK Tutors
If you want your children to have live online classes why not check out Outschool. Read our Outschool review here.
My Tutor is the leading online tutor in the UK. Their private tuition starts as low as £20 per hour, and they get reviews of 4.8/5 by families. Check out our MyTutor review, we highly recommend them.
Mark My Papers is an independent marking service. You need to scan the children's work to them and they send it back marked with full detail. This is for children from KS2 up to A Levels.
Homeschooling National Curriculum Books
The National Curriculum in England – Handbook for Primary Teachers. (updated version 2020) is like my homeschooling UK bible! I refer to it a lot, especially as we use American homeschool resources.
CGP books – we love these CGP books and we use them regularly to break up the online work.
Reading Books for Kids
If you are struggling to get your children to read, check out this great post on how to encourage reading habits.
Check out our 100 favourite books for 9 year olds and our favourite books for 13 year old boys here.
Home Education UK Facebook Group
Home Education UK – this is an amazing supportive Facebook group that has over 40k active followers. (I am not affiliated in any way with this group.)
Homeschooling UK Free
If you are looking for the most concise list of free homeschool curriculum check out my most recent post.
If you are needing a free homeschool scheduler, look no further than Trello for homeschool, see my review.
I hope you find these home education websites useful. If you know of any other homeschooling UK resources please let me know in the comments and I will add them.
Last Updated on 1 June 2023 by homeschoolof1